命の水プロジェクト(英語)
2014/07/02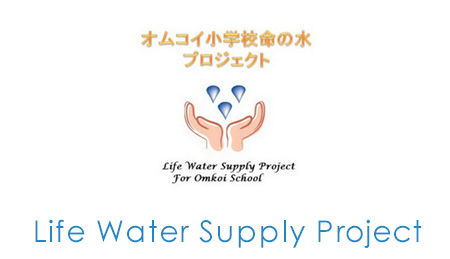 Friend, as one of the medical institutes, would like to help giving as much as dream and hope to the environment where various diseases break out due to an insanitary condition and deprive children with future of the study opportunity in a part of Asia. All employees of our company support the activity of "Life Water Supply Project for Omkoi School, Thailand" lead by Japan NPO JT/ASH.
http://jtash.org/index.html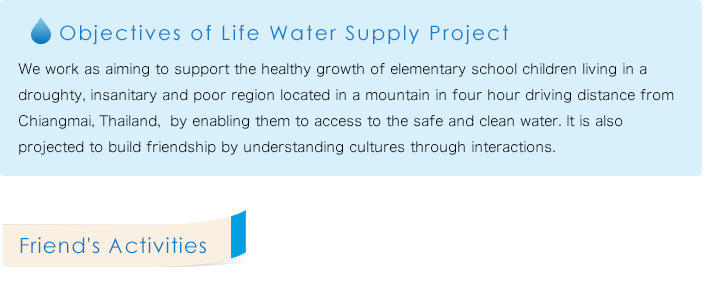 ①Fund Raising Activity
All of Friend's pharmacies and care centers set up a donation box and a poster. Thanks to support from many patients and users, many funds have been collected.
②Water Well Support Activity
Chairman and staff attended to the completion ceremony from Japan and cooked Japanese Yakisoba noodles for children in Omkoi